Meet Nikita Sehgal
MCP, C.C.C., Registered Psychotherapist (Qualifying), & Registered Social Worker
My philosophy is that counselling does not have to be problem based; it can be resource based. If you are struggling with some difficult issues, I invite you to take part in exploring your emotional attachments, needs and behaviours that are impacting you negatively. If you are simply feeling stuck, curious about your own tendencies, or having difficulty letting go of toxicity in relationships, counselling can be an excellent space to explore, understand, and achieve change.

I am passionate for social justice, and work from an empathic, feminist, and emotional lens to understand human behaviours and desires. I identify as an emotion-focused therapist, and strongly believe that understanding and controlling our emotions can create long-term and sustainable change.

I am a first generation immigrant from India, and identify as Indo-Canadian. My personal experience as an immigrant compliments my knowledge and understanding of life transitions, and acculturation issues newcomers and their children are facing today. I have extensive experience in working with immigrant families and understanding mental health issues from a non-pathological lens. I am skilled in, and highly inquisitive about cultural norms and their impact on our mental well-being.

In our work together we can uncover the impact of ethnic, religious and spiritual factors on your life.

Nikita has earned a Masters in Counselling Psychology, and has had the privilege of providing counselling support not only in Canada, but also India where she worked with trauma survivors. She has spent much of her early career working in rehabilitation sciences and providing counselling in non-profit settings. In addition to English, she also provides services in Hindi.
Contact at my new address:
Email: contact@inclusivepsychotherapy.ca
---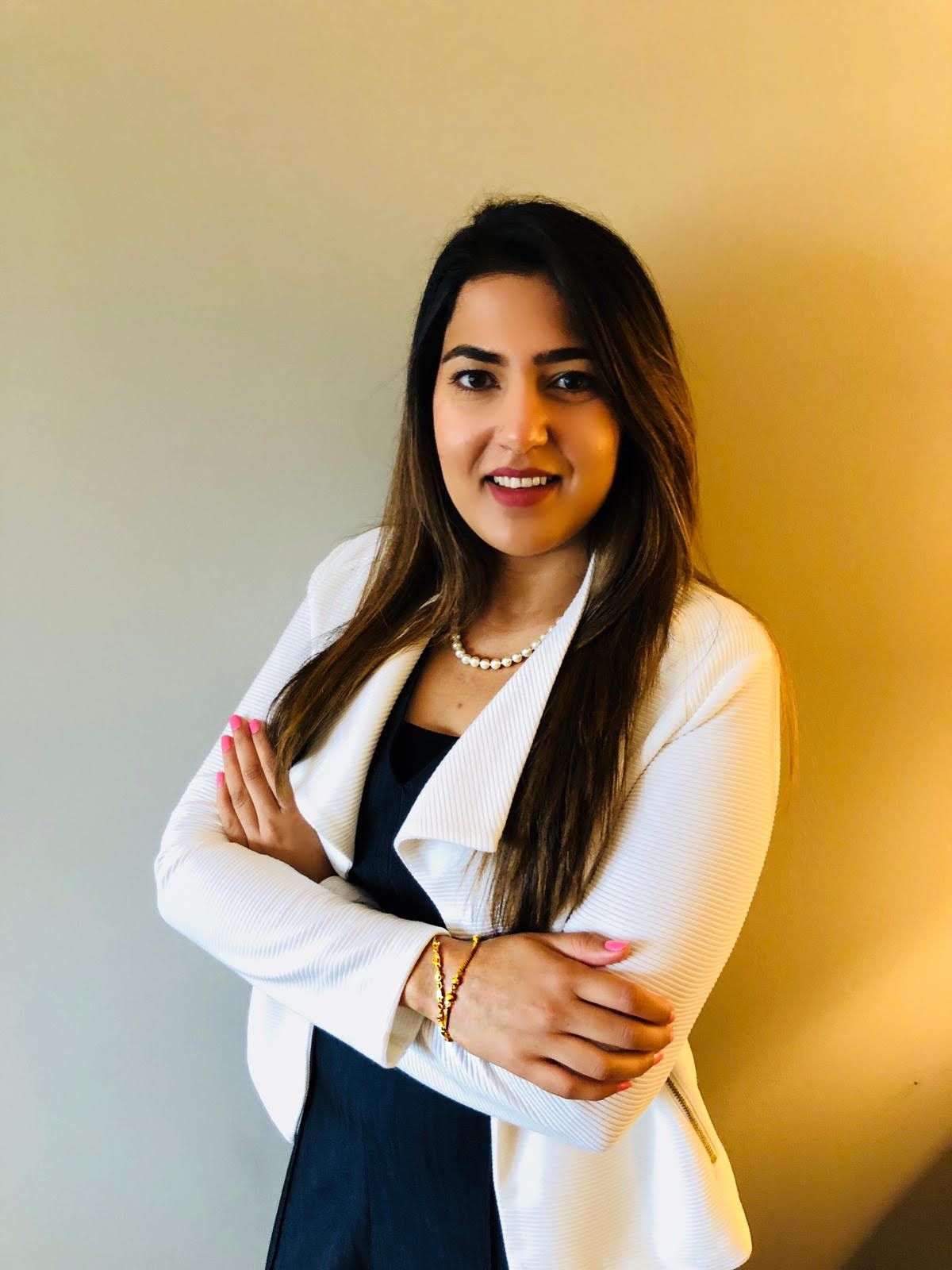 Meet Zameena Jaffer
MCP, C.C.C., Registered Psychotherapist (Qualifying)
Are you a professional who is feeling overwhelmed, anxious, or having overpowering emotions, or an up and down mood? Do you feel like you're being buried under the expectations of your culture? Are feeling disconnected from yourself or having trouble negotiating your identity and relationships? I can help. I offer a holistic way to cope with anxiety and cultural challenges so you can feel more calm, confident, and connected with yourself. I use a mind-emotion-body approach that will help you find yourself within your culture, quiet your mind, restore confidence and trust yourself.

My belief is that we become mentally healthy by negotiating what we want from our culture. I draw from my own experience as a cultural minority and immigrant to support your healing process. I use a combination of Emotion-Focused therapy, Mindfulness-based interventions, Narrative Therapy and more.

As an Indo-Canadian immigrant, I am able to recognize that identity and its self-definition are layered and complex, and I have an awareness of individual and cultural diversity that informs every facet of my work. I specialize in working with acculturation issues and I can appreciate the intersectionality between the different identities that we carry.

I am an Indo-Canadian immigrant myself, so I deeply understand the struggle. Because of this, a session with me includes talk therapy, additional resources, take-home activities, and check-ins. I also have a Instagram page where I post mental health tips, and a weekly podcast where I tackle your biggest challenges so you can take therapy with you on the go.


Contact at my new address:
Email: inquiry@zameenajafferpsychotherapy.com